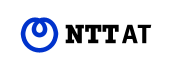 Openet
announced that "J
apanese systems integrator NTT Advanced Technology Corp. (NTT-AT) is its latest reseller partner. The deal will extend Openet's reach into the NTT Group and significantly enhance its commercial footprint across Asia.
NTT-AT, which represents the technological core of the NTT Group, will re-sell Openet products and solutions to all subsidiary operators within the NTT Group".
Openet updated me that "
We have not deployed within the NTT Group as of yet but the re-seller agreement was only signed this month announcing the partnership. On the back of Openet's successful trials within NTT-AT's NFV environment and Openet's virtualization expertise we expect this to change in the coming months
"
[see related post - "
T-Mobile [Austria] Selected Openet's Virtualized Solution
" -
here
].
"NTT-AT chose to partner with Openet after successfully trialling a series of Policy and Control functions across NFV environments. By integrating solutions where NFV techniques are applied to OSS/BSS enables NTT Group to deliver on the promises of NFV, such as system agility, faster time to market, reduced TCO, increased elasticity, and greater service availability. Following the successful test, NTT-AT will look to roll Openet's proven virtualised BSS technology out across the NTT Group.
See "
Openet and NTT-AT collaborate to deliver production ready BSS solutions using Network Function Virtualization
" -
here
.