Chetan Sharma
[pictured] published his annual survey for 2015 - "
a way to engage our knowledgeable community on the trends we are likely to see the next year. We put some of the pressing questions to our colleagues and industry leaders from all corners of the world .. Executives, developers, and insiders (n=175) from leading mobile companies and startups from across the value chain and from around the globe participated to help see what 2015 might bring to surprise us. The survey draws upon the unique collective wisdom of the folks who are the center of the mobile evolution. Thanks for being part of our annual ritual
".
Q10 is relevant for this blog: "Which solutions will gain the most traction for managing mobile data broadband consumption?

Wi-Fi accounts for bulk of the mobile data traffic in almost all major markets hence the rise of mobile offload as the preferred solution for managing data growth. But, LTE deployment, spectrum acquisition, and tiered pricing remained the top solutions for the operators.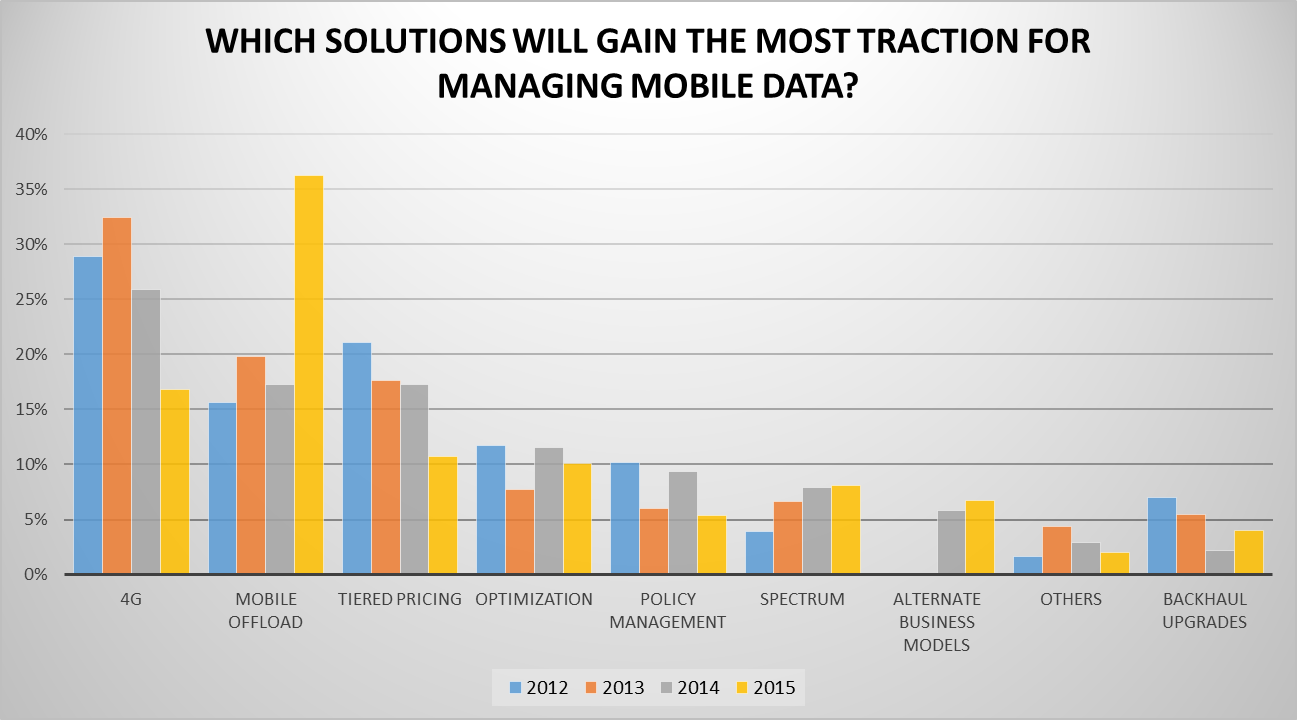 See "
Mobile Predictions 2015
" -
here
.