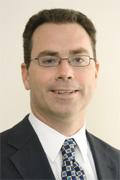 A new report by Lian Jye Su, Research Associate, and Jake Saunders [pictured], VP and Practice Director for Forecasting, ABI Research, finds that "
The aggressive deployment of LTE networks has encouraged higher data consumption .. countries that have a monthly data quota in the range of 8 to 10 GB have increased from 21% in 1Q 2014 to 83% of the total in 2Q 2014.
Facing a downward trend in ARPU, mobile operators are in search of solutions to boost their income. The introduction of multi-tier, multi-device shared plans allow mobile operators to target different customer segments more effectively, and in some cases, increase the price.. This is reflected in an average increase of 11.31% in the monthly tariff in the top 20 markets. In Canada, all three major mobile operators increased their price by US$4.50, despite offering an identical data quota (limit) before the price hike.
On the other hand, all-you-can-eat data plans are slowly disappearing, dropping from 50% in 1Q 2014 to 27.6% in 2Q 2014. Instead of unlimited data plans, major mobile operators in the United States, Canada, Hong Kong, and Australia are offering multi-device data sharing plans. For example, U.S. Cellular focuses its pricing strategy solely around data sharing plans and has increased its prices significantly"
See "
Mobile Data Sharing Plans are Gaining Popularity, but They Come at a Higher Cost
" -
here
.