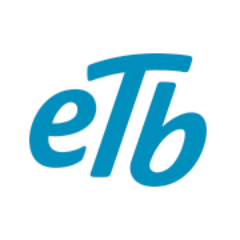 Alepo
announced that "
La Empresa de Telecomunicaciones de Bogota (ETB), has successfully launched Alepo's Wi-Fi Offload solution in Bogota, Colombia .. With Alepo's Wi-Fi Offload solution, ETB is able to broaden its next-generation data footprint with a combination of high-speed LTE and Wi-Fi Hotspot services. In doing so, ETB can deliver complete data coverage for its subscribers. Whether connected to ETB's recently launched LTE network or – in absence of LTE coverage – offloaded to the operator's expansive Wi-Fi hotspot network, ETB subscribers enjoy a consistent and convenient data experience".
Related post - "
ETB [Colombia] Uses Alepo's PCRF-Lite
" -
here
.
"In order to enable LTE to Wi-Fi offload at ETB, Alepo integrated its carrier-class Wi-Fi Offload platform with ETB's LTE Home Subscriber Server (HSS). Armed with subscriber profile information, the Alepo solution is able to authenticate ETB subscribers to the Wi-Fi hotspot without requiring them to manually log on to the Wi-Fi hotspot network at each use. The scalable solution employs open, standards-based interfaces, making ready to deploy in best-of-breeds network environments of any size".
See "
Alepo Makes Wi-Fi Offload a Reality for ETB in Colombia
" -
here
.