The Australian government is trying, for some time now, to set regulations that will require ISPs to block access to web site showing illegal content ("
Blacklist
").
Illegal content is a flexible definition - while it is usually associated with child pornography (such as the list updated by the IWF -
Internet Watch Foundation
) it may include other content as well, certainly when the list comes from the government (see "
Google, Yahoo, Microsoft fire back at Australian Web censorship plan
" -
here
).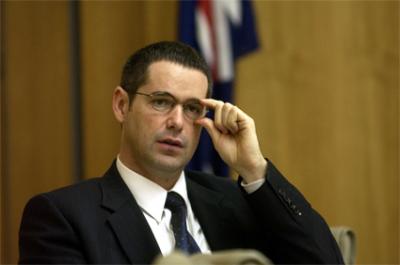 Last Friday, the Australian Communication minister,
Stephen Conroy
, announced that the government is going to make some modifications to its original plan which will delay the execution by a year. See "
Outcome of consultations on Transparency and Accountability for ISP Filtering of RC content
" -
here
.
3 major ISPs (Australia has over 200) -
Telstra
(45% broadband market share)
, Optus
and
Primus
announced that they will voluntary block child abuse sites, probably hoping that what they will do will become the regulation itself, with no additional requirements.
There are a number of ways to implement a URL Blacklist service. It may be done based on filtering of IP addresses, with possible false-positive mistakes, or by DPI solutions that will examine the URL in each HTTP request. It's a trade-off between cost and service quality. In both cases, continues update of the blackist is required.
Telstr
a's Group Managing Director, Public Policy and Communications,
David Quilty
said in a press release - ("
Telstra supportive of interim internet child protection measures
" -
here
): "..
it is important for people to understand that there is no magic solution which will make the internet 100 per cent safe. As a result, we will continue to work closely with the Australian Federal Police, ACMA and other authorities to combat the abuse and exploitation of children.
"