Diametriq
announced that "
Leading Paraguayan mobile operator Personal has deployed telecom solutions supplier Diametriq's Diameter Routing Engine™ to integrate its online billing system with their voice and enhanced packet core network.

Diametriq's Diameter Routing Engine™ (DRE), part of the Diameter Solution Suite™ (DSS) of Diameter Signaling Control functions, is equipped to provide this capability. It provides load balancing, AVP manipulation, traffic monitoring and session binding. The DRE provides industry standard 3GPP Diameter Routing Agent (DRA) functionality and is deployed on carrier compliant HP® hardware.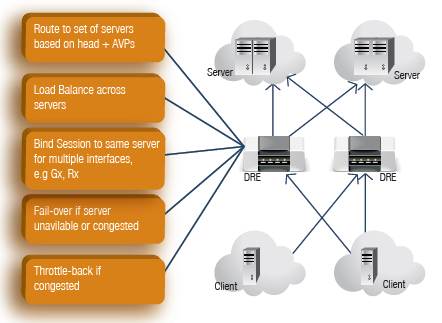 "The Diametriq DRA is an important element to provide control of and visibility into our signaling traffic" said Mario Bort, CIO, Telecom Personal Paraguay. "The Diametriq DRE/DEA will enable us to securely provide billing and roaming services to our subscribers.
"
See "
Telecom Personal Deploys Diametriq's Diameter Routing Engine™ to Enable Seamless Integration of its Online Billing System and Core Network
" - here.