Diametriq
announced that "
Bulgarian mobile operator Max has selected Diametriq's Diameter Solution Suite™for deployment in their LTE network .. Max pioneered WiMAX mobile networks in Europe in 2007 and is currently in the process of transitioning to LTE after launching the first commercial 4G Long Term Evolution (LTE) network in Bulgaria in May of 2014. Max has since extended the footprint of its advanced 4G LTE network to cover 50% of the urban population
.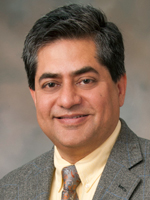 Anjan Ghosal
[pictured], President and CEO, Diametriq explains: "
Migrating to 4G can be problematic for WiMAX operators. Not having the benefit of a legacy 3G network makes a seamless transition challenging when it comes to providing out-of-network coverage. In many cases they have to rely on unique solutions that have not yet been addressed by the wider vendor community
"
"
Max is tackling a number of these issues. First is the seamless integration of their WiMAX and LTE networks. The second is extending their data coverage to also provide voice services. Finally, they need to extend all of these capabilities outside of their network to outbound roamers as well as to allow visitors to roam onto their network .. Diametriq's Diameter Interworking System plays a key role. It enables Max to integrate their legacy and 4G systems by enabling Data Interworking (dIWF), Voice Interworking (vIWF) and Charging Interworking (cIWF)"
.
See "
Diametriq Provides Diameter Routing Solutions for Bulgarian Mobile Operator Max
" -
here
.