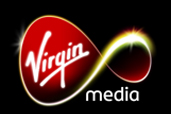 Vigin Media
launched a new service that will "
help its customers avoid or resolve malware attacks and protect them from potentially irreparable harm
".
See "
Virgin Media launches malware defence campaign
" -
here
.
Many ISPs are offering desktop security packages to their subscribers, presumably protecting them from viruses and other malware - both on on-line connections (web pages, mainly) and offline (email messages). However, according to Virgin media "
many customers haven't installed any type of computer protection or are failing to keep their security packages up to date. Virgin Media's Digital Home Support team discovered that nearly a quarter of customers asking for help had computer or speed issues caused by malware infections such as viruses, trojans or spyware
."
To solve this "
Virgin Media will be working with a number of independent, not-for-profit organisations, .. which constantly monitor the spread of these viruses around the internet .. such as The
Shadowserver Foundation
[see below]
, are typically run by volunteer internet professionals that alert ISPs to home connections that might be infected to help minimise the impact of malware attacks on individuals, businesses and governments".
The Shadowserver Foundation is an all volunteer watchdog group of security professionals that gather, track, and report on malware, botnet activity, and electronic fraud. It is the mission of the Shadowserver Foundation to improve the security of the Internet by raising awareness of the presence of compromised servers, malicious attackers, and the spread of malware
.
Jon James
, executive director of broadband at Virgin Media said:
".. It's time for ISPs to go beyond the basics and do whatever they can to help protect their customers from this growing problem .. we're going to do whatever we can to help defend our customers from serious consequences such as identity theft, and even banking fraud .. We're writing to customers we've been told may be infected by malware, encouraging them to check their computers have an up to date security package, such as Virgin Media Security, and offering advice on simple and free ways to disinfect their computer. For those who need a little bit more help we also have our fee-based Digital Home Support service which fixes problems using the latest cutting edge remote control technology
"
So while the monitoring service is free, getting support is a value-added service for Virgin.
A month ago we saw a similar service (different technology) offered by another UK ISP - see "
DPI Deployment (15) : TalkTalk Uses Huawei to Detect Malware
" -
here
.
See also:
Australia: ISPs Should Detect Virus Infected Computers (DPI Becomes a Must for ISPs) - here.
DPI Solution: KindSight's Security VAS (Orange France)- here