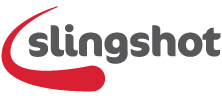 Qwilt
, announced it will ".
. power the online video traffic delivered by leading New Zealand telcos
Slingshot
and
Orcon
. Qwilt's Video Fabric Controller will be used by Slingshot and Orcon, both owned by New Zealand fixed line, voice, mobile and internet company,
CallPlus
, to cache and deliver online video traffic from a growing number of content providers, including
Amazon
,
Apple
,
Hulu
,
Netflix
and
Twitch
".
Back in July 2011,
Bluecoat
announced "
CallPlus has selected Blue Coat®CacheFlow® 5000 appliances to help manage the large and growing demand of its customers for Internet content from outside New Zealand
" (
here
) and in September 2010
Alcatel-Lucent
announced that "
it has been chosen by Orcon, the fastest growing service provider in New Zealand, to improve the delivery and experience of Internet-based video to its customers
" (
here
).
"CallPlus selected Qwilt for the job because other vendors were unable to meet Slingshot and Orcon's requirements for universal caching. Upon deploying Qwilt's open caching technology, Slingshot and Orcon saw immediate savings in international transit costs and improved quality of experience (QoE) for its subscribers, when compared to competitive caching products"
.
See "
Qwilt Selected by Slingshot, Orcon to Cache Increasingly Popular OTT Video Content
" -
here
.