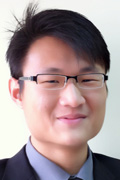 Ying Kang Tan [pictured], research associate,
ABI Research
reports that "
Spectrum repurposing is gaining momentum. The launch of Voice-over-LTE (VoLTE) services
[see "
[ABI]:VoLTE will Help MNOs Fight OTT Voice and Messaging
" -
here
]
by major carriers first in South Korea and soon in the United States is part of the effort to move voice calls from the circuit switched 2G and 3G networks to the packet switched LTE networks. To achieve this, operators have built extensive LTE networks, which also serve as a marketing tool to stay in competition".
"For CDMA operators such as Verizon, aggressive LTE deployment is necessary because a VoLTE call cannot fall back to the circuit switched domain. Even for WCDMA operators like AT&T, it makes sense to do likewise because LTE is much more spectral efficient than WCDMA .. by the end of next year, when VoLTE has gained more momentum, ABI Research expects more than 93% of the North American population to have access to LTE"
.
Related post - "
[Guest Post]: Circuit Switched Fallback: In Danger of crippling 3G and leaving LTE underused
" -
here
.
The following Infographic by
Alcatel-Lucent
:
See "
Telecom Regulators and Mobile Carriers Stepping Up Efforts to Repurpose 2G and 3G Spectrum for LTE
" -
here
.