ABI Research
announced it has evaluated the "
..leading vendors for Video, Audio, Web and Data Optimization the Gi-LAN space, and finds Citrix ByteMobile with the most compelling total value proposition, followed by Openwave Mobility and Ericsson. ABI Research finds web and video optimization performance as mainly determined by the x86 architecture, and the vendors differentiate along the lines of packaging and the depth of value adding features such as monetization, big data analytics and traffic management bundles.

The leaders in each category include:
Overall: Citrix ByteMobile, Openwave Mobility, Ericsson:


The Citrix ByteMobile ATM takes top honors with its long standing market reach and total value proposition of its web and video optimization, content caching, and added value in DPI, traffic policy enforcement


Openwave Mobility takes second honors and keeps up the pressure with an innovation clean sweep in depth and breadth, analytics, subscriber and monetization innovation focus


Implementation: Citrix ByteMobile, Ericsson, Flash Networks
Innovation: Openwave Mobiity, Citrix ByteMobile, Ericsson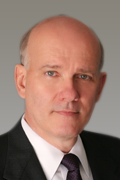 Joe Hoffman [pictured], Practice Director, ABI Research said
: "Nobody buys just video optimization, and now that the fundamental technologies are commoditized table stakes, we enrich the evaluation to consider the total value proposition including analytics and monetization, When an operator buys into one of these solutions, it is economically efficient to consider the big picture bundle."
"This research covers the leading vendors that offer video, audio, web and data optimizations solutions, including Allot, Avvasi, Flash Networks, Huawei, NEC, Nokia Networks, Opera Software, and Vantrix, and accounts for a large part of the US$400M in 2014 revenues in this market space".
See "
ABI Research Ranks Citrix, Openwave Mobility, and Ericsson with Top Honors in the 2015 Mobile Web and Video Optimization Competitive Assessment
" -
here
.