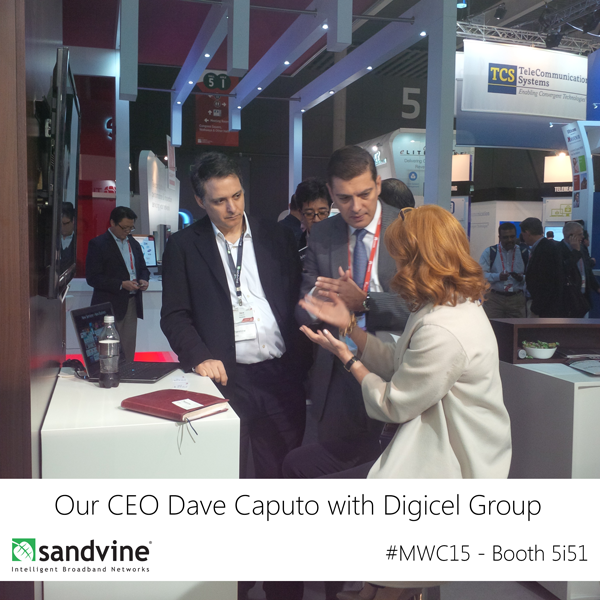 Sandvine
announced that "
Digicel Group .. a long time Sandvine customer that is using Sandvine's Network Policy Control solutions to offer their subscribers innovative service plans.
Last year, Digicel expanded their deployment
[see "
Sandvine Receives $5M Expansion Order (CALA)
" -
here
]
of Sandvine's Network Analytics, Usage Management, and OutReach products to over 30 mobile networks in the Caribbean and Pacific:
Usage Management's Record Generator provides Digicel with the ability to report on the leading applications on its network so that they can gain deeper insight into the ever changing usage patterns of their subscribers. Record Generator's support for multiple types of records in a single deployment allows Digicel to custom tailor the level of data aggregation they desire for each use case, one of which is seamless usage reconciliation with their online charging system (OCS).
Digicel also leverages the capabilities of Sandvine OutReach, which provides operators with a powerful set of subscriber-friendly, device-agnostic tools to communicate with their subscribers. Digicel uses OutReach to inform subscribers of new promotions and more importantly, their usage in real-time, so subscribers never have to worry about experiencing bill shock.
In additional to the deployment of Sandvine equipment in their production network, Digicel will also be using the Sandvine Virtual Series so that they can develop and test their virtualization strategy. The Sandvine Virtual Series enables CSPs to enjoy all the features of the traditional Sandvine platform while benefiting from the elasticity and efficiency of running virtual machines on commercial off-the-shelf hardware (COTS).
See "
Sandvine Powers Service Innovation for Digicel Group
" - here.