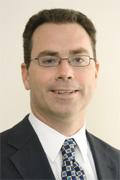 A recent report by Jake Saunders [pictured], VP Forecasting,
ABI Research
finds that "
Although much talked about, Multi-device Shared Plans are relatively novel with approximately only 5% of mobile subscribers having the option to subscribe to Multi-device Shared Plans. Of the addressable market, 15% can choose from All You Can Eat Data plans, but 66% only have recourse to the traditional Tiered Usage Pricing model
"
It seems the trend is towards shared plans - one example is "
Vodafone to Offer Multi-Device and Family Plans (End of 2013)
" -
here
and "
Verizon now has 1/3 of postpaid subs on Share Everything plans
" -
here
.
See "
Multi-device Shared Plans Available to 5% of the Worldwide Mobile Subscriber Market
" -
here