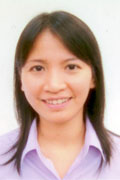 While the Israeli regulator is going to ban the use of carrier Wi-Fi by MNOs (
here
), a recent report by
ABI Research
finds that this is a very popular approach by mobile operators, globally.
Khin Sandi Lynn (pictured), industry analyst, ABI research finds that "
Worldwide carrier Wi-Fi deployments reached a total 4.9 million hotspots in 2012 .. Despite the successful adoption of 3G and 4G mobile data services, the number of Wi-Fi Hotspots has continued to proliferate and are anticipated to surpass 6.3 million by the end of 2013 .. The number includes Wi-Fi hotspots deployed by fixed-line and mobile carriers as well as third-party operators (e.g., Boingo, iPass, etc)
".
"
As mobility is increasingly important for users, fixed broadband operators are also building Wi-Fi hotspots in order to provide fast and reliable Internet connections when the customers are away from home. Five cable companies from the United States (Cox, Comcast, Time Warner, Optimum, and Bright House) have agreed to allow their customers to access more than 100,000 Wi-Fi hotspots installed nationwide
".
See "
Growing Demand for Mobility will Boost Global Wi-Fi Hotspots to Reach 6.3 Million in 2013
" -
here
.