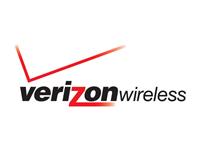 The long awaited shared data plans have finally arrived to
Verizon Wireless
(see "
Verizon Wireless will Offer Shared Data Plans in 2012
" -
here
).
The mobile carrier announced
its "
Share Everything Plans that will forever change the way customers purchase wireless services. Share Everything Plans include unlimited voice minutes, unlimited text, video and picture messaging and a single data allowance for up to 10 Verizon Wireless devices. In addition, the Mobile Hotspot service on all the devices is included in the Share Everything Plans at no additional charge. The groundbreaking Share Everything Plans debut on June 28 and will be available to new, as well as existing, customers who may wish to move to the new plans
".
See also "
Infonetics: Shared Data Plans - an Opportunity with OSS Needs
" (
here
) and "
Tekelec Adds OTT Features, Shared Data Plans and Location Based Services
" (
here
).
As can be seen in the table below, the subscriber has to chose its monthly shared data allowance (1-10GB), to be shared by up to 10 devices, for $50-100 charge (in addition to line access, per device). So - 2 smartphones with shared 2GB should cost $140 (including unlimited voice and SMS).
There are also "data only" plans:
See "
Verizon Wireless Unveils New Share Everything Plans For Basic Phones, Smartphones, Tablets And More
" -
here
.