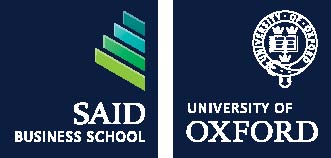 Third annual study by a team of MBA students from the
Saïd Business School at the University of Oxford
and the
University of Oviedo's Department of Applied Economics
, and sponsored by
Cisco
, looks at broadband quality in 72 countries and 239 cities and "
reveals continued improvements worldwide, with more countries already prepared for the applications of tomorrow than in previous years and two thirds of the countries analyzed meeting or surpassing today's needs
"
See "
Third annual broadband study shows global broadband quality improves by 24% in one year"
-
here
Other findings (see more in the
presentation
below):
Mobile broadband quality has improved significantly, with 10% of mobile broadband users already enjoying similar quality experiences compared to those with fixed-line broadband

The latency of mobile broadband, one of the biggest weaknesses of mobile Internet access, has improved by 45% in just one year, from 1313ms to 724ms. Average download speed is now 936 Kbps, up 35% from 2009 and upload is now 277 Kbps, an increase of over 100% from 2009

Broadband consumption patterns are diverging, from a basic household requiring over 2 Mbps and consuming about 20 GB per month, to a smart and connected home commanding over 20 Mbps and a consumption of 500 GB per month

Professor
María Rosalía Vicente, University of Oviedo
said
"In this third edition we are beginning to see how mobile broadband access is shaping the future of the Internet too. .. more and more people are accessing the Internet through mobile devices, smart phones, tablets, netbooks, and other devices which will connect to the Internet with little or no human intervention. The quality of mobile broadband is growing rapidly and already 10% of users are enjoying comparable quality to that of the fixed broadband users who are ready for "today´s applications".