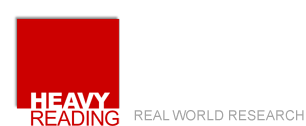 Heavy Reading
survey (sponsored by
Alcatel-Lucent
) finds that "
..Communications service providers are committing ever-increasing budgets to improving the customer experience in an effort to distinguish themselves from competitors. As importantly, the survey indicates that service providers are extremely interested in understanding the experiences that their customers have with various products and services, so that any problems can be corrected and customer loyalty can be improved
".
"..
Customer experience management will be an area of focus and investment for service providers in 2013, with two-thirds of respondents expecting to increase next year's expenditures in this area .. Service providers view CEM as strategic, with more than three-quarters of respondents indicating that improved CEM provides an opportunity to attract new business, two-thirds agreeing that it could improve their brand image and nearly six-in-ten confident that it will provide competitive differentiation
".
".
. Respondents agreed on several 'bread and butter' activities that impact the customer experience, including nearly nine-in-ten citing the importance of answering customer queries and resolving problems in a timely fashion. Other activities (such as prioritizing network quality of service based on the value of an individual customer) are seen as relatively less important
".
See "
Two-thirds of service providers plan to increase customer experience management spending in 201
3" -
here
.