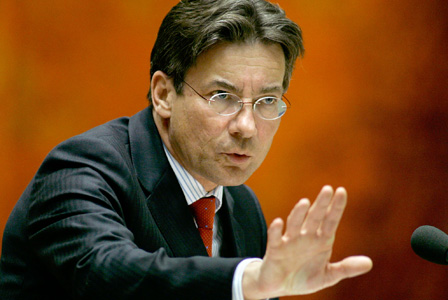 After
KPN
(and other operators in the Netherlands) announced its plans to surcharge the use of certain mobile applications such as
Skype
or
Whatsup
(
here
), the Dutch Minister of Economic Affairs, Agriculture and Innovation
Maxime Verhagen
announced that t
he "Dutch telecom law will be amended to ensure free access to the internet"
See "Garantie vrij internet in telecomwet" - here.
"

Some providers of mobile internet had announced a levy for certain services. This is because of the necessary investments in the network and the declining of voice and SMS traffic. Minister Verhagen is not against charging by speed of the data traffic, but charging on certain services such as Skype or WhatsApp, however, go too far .in few week the telecom law will be amended, to ensure Net Neutrality and ensue consumers that specific internet services will not be blocked or subject for extra charge

".