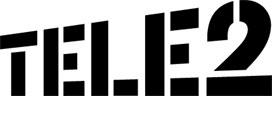 Dutch mobile operators are very busy these days in trying to optimize their revenues. While
KPN
is said to be the first operator that will charge subscribers by application (
here
),
Vodafone
and
T-Mobile
maybe following (
here
),
Tele2
decided to just join the industry mainstream and move to usage based billing.
The
Wireless Federation
site reports that "
Tele2 Netherlands has renewed its mobile internet bundles, replacing the fair use policy with a price per MB. The bundles
[see below]
can be applied to any type of smartphone, although the operator has a separate rate for BlackBerry devices"
. Without a bundle, the cost is 1 Euro/MB, while a MB above quota is 5 Euro cents (for most plans).
See "
Tele2 NL brings price per MB in place of mobile fair use policy" - here.
On March 31, 2011 Tele2 had 334K mobile subscribers in the Netherlands, a YoY decrease of 13%.