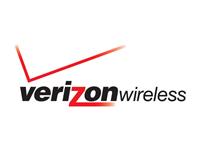 Verizon
published a web page (
here
)
explaining
what it calls "Network Optimization"
(to be implemented this month), or what we usually call - "
data caps
" (2GB in VZW case), "
penalty
" and
"traffic shaping
".
The most interesting part is that it will effect only users "
connected to a congested cell site
" - which is not so easy to detect, as you can see below.
See also "
Verizon Plans to Increase ARPU with Tiered Pricing (Speed, Volume)
" -
here
.
So the policy is: "..
To optimize our network, we manage data connection speeds for a small subset of customers – the top 5% of data users with 3G devices on unlimited data plans – and only in places and at times of 3G network congestion. This ensures that all customers have the best data experience possible .. The highest data users, the top 5% with 3G devices on unlimited data plans, may experience managed data speeds when connected to a congested 3G cell site after reaching certain data-usage levels in a bill cycle. High data users will feel the smallest possible impact and only experience reduced data speeds when necessary for us to optimize data network traffic in that area"
".. There are many variables that can contribute to a cell site being congested including, but not limited to, the number of active users and the type of applications being used on that site. While we work to ensure we have the most reliable network for every location, these variables combined with other environmental factors determine whether or not a particular cell site reaches the limits of its capacity and becomes congested at any particular time
"
In addition, Verizon:
Controls tethering ("Tethering requires you to have a usage-based data plan specifically for tethering".

See "Verizon's UBB Starts July 7; Tethering Surcharge: $20"- here.

Deploys data and video optimization technologies ("Verizon Wireless is implementing optimization and transcoding technologies in its network to transmit data files in a more efficient manner to allow available network capacity to benefit the greatest number of users, and although unlikely, the process may minimally impact the appearance of the file as displayed on the mobile device").

See "Verizon Wireless Optimizes Web & Video using Transcoding, Caching and Buffer Tuning - here.