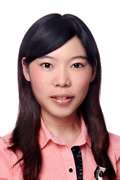 A new report by Marina Lu [pictured], research analyst,
ABI Research
finds that "
In 1Q 2014, the worldwide mobile service revenue increased 0.58% year-on-year (YoY) to US$264 billion .. the aggregate service revenue for 2014 will grow 2.9% YoY to US$1.01 trillion, mainly driven by the robust growth of the mobile Internet market.
Proliferating mobile data subscriptions and enhanced network capacity will drive global mobile Internet service revenue to US$456.7 billion by 2019—44.7% of total mobile service revenue. Despite global service revenue growth, the Western European market is declining: 1Q 2014 service revenue declined 5.2% YoY
".
"
In ABI Research's profitability analysis, Verizon Wireless beat China Mobile for the first time, carrying the top position for most profitable mobile carrier in aggregate for 1Q 2014, followed by China Mobile and AT&T respectively. Strong growth in retail postpaid subscribers, increased smartphone customer base, enhanced 4G LTE smartphone line-up, and attractive pricing plans have contributed to Verizon's profitability. In addition, Verizon also moved up one position to second in the ranking for quarterly gross profit per subscriber, at US$77.1"
.
See "
Mobile Internet Will Continue to Drive Mobile Revenues, Contributing to 31% of Global Service Revenue in 1Q 2014
" -
here
.