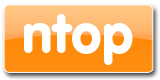 nDPI (
an ntop-maintained superset of the popular OpenDPI library
) was extended recently and now supports new protocols/applications.
The list includes applications such as
Whatsapp, Viber, Skype, YouTube and Netflix,
which are in the center of
Over the Top/Net Neutrality
debates (see "
Verizon: "In the long view, over-the-top is important
" -
here
").
nDPI supports Unix and Windows platforms and has been modified
"..to be more suitable for traffic monitoring applications, by disabling specific features that slow down the DPI engine while being them un-necessary for network traffic monitoring
".
A note about Skype - Skype is known the be one of the major challenges to DPI engines and products - including the need to identify it (in monitoring only), block or control it (which is not the same) or identify the applications below it - such as voice, video, chat or file transfer. All is also subject to the version used by the caller and called applications.
See previous post on Skype and DPI -
here
,
here
,
here
,
here
,
here
and
here
.
I wonder what is the support level by nDPI.
See "
nDPI Open and Extensible GPLv3 Deep Packet Inspection Library
" -
here
.