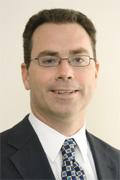 Yet again analysts are expecting mobile access technology to be an alternative to residential broadband access and replace cable or DSL.
Already 4 years ago, 8.5% of UK households said they are using mobile service at home, as their only access service (
here
). Other expected it to fail - see "
Analysys Mason: Mobile Broadband will Fail as an Alternative to Fixed Broadband
" -
here
) but shortly after saw the light with LTE "
Analysys Mason: Will LTE be a Threat to Fixed Broadband Providers?
" -
here
.
3 years later, LTE is seen again as an alternative, mainly to cover for lack of a fixed infrastructure. I wonder what would be the cost of 300 GB quota service with LTE.
A new report by Jake Saunders [pictured], VP and 4G practice director,
ABI Research
finds that "
1.26 billion households do not have DSL, cable, or fiber-optic broadband. Fixed and mobile telcos are looking to LTE to make the connection .. By the end of 2014, ABI Research anticipates there will be 14.5 million residential and commercial premises with fixed LTE broadband access. By 2019, that figure should grow to 123 million .. the shipment numbers for residential LTE gateways and commercial LTE fixed wireless terminals to grow from 9.3 million in 2014 to nearly 44 million in 2019"
See "
LTE Reinvigorates the Broadband Wireless Access Marketplace
" -
here
.